INTRODUCING THE SUPPORT
BAR TREE (SBT)
Idea:
I always believe that "Indignation turned into blessing", maybe some of us would suffer in case of protect others.
During volunteering to aid old people I found that their main problem is "Disable getting in and out of chairs, beds ect. & their waiting for other assistance", till I catch this idea ..."SBT".
Disadvantages of normal poles:
* Super poles are used to aid getting in and out of chairs, beds ect. They have only one use with almost no additional attachments, forcing users to make their own poorly designed ones. Also, an addition of a bar was requested.
* In some cases we faced persons suffering from M.S (Multiple sclerosis) which affects other covering of nerves, so very sensitive to temperature.
* Things that are geared towards people with disabilities don't really work fort he once who don't.
* No independence, while there is no trying to maintain. * It was expressed that the power bar was very medical looking and stood out.


Why It's Unique (SBT Advantage):
* Aesthetically pleasing DESIGN that blends in to the room and doesn't look like it's from the hospital.
* Too EASY TO USE without any help.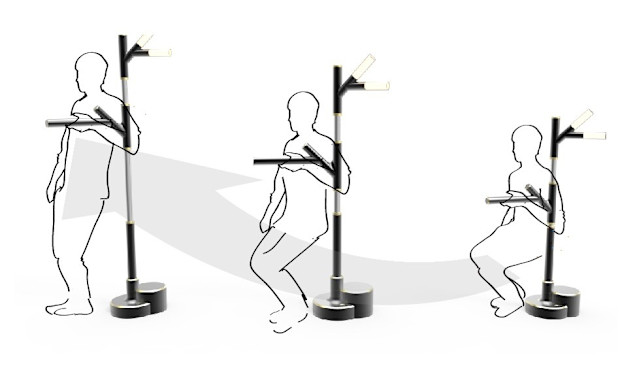 * With you ANYWHERE, especially the (3) main places you can grab on to.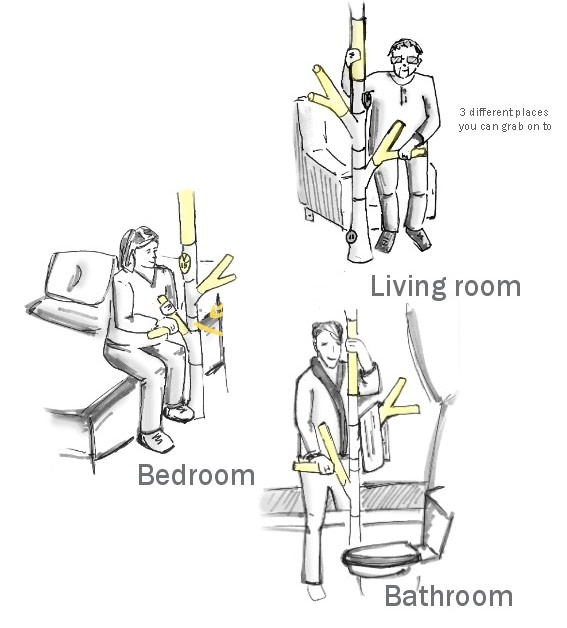 * The support bar
ROTATES
360º to make it more easy.
* Additional grab bar on a higher level.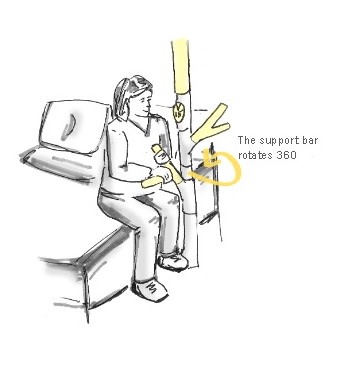 - Plus various uses such as temperature control and lighting as follow: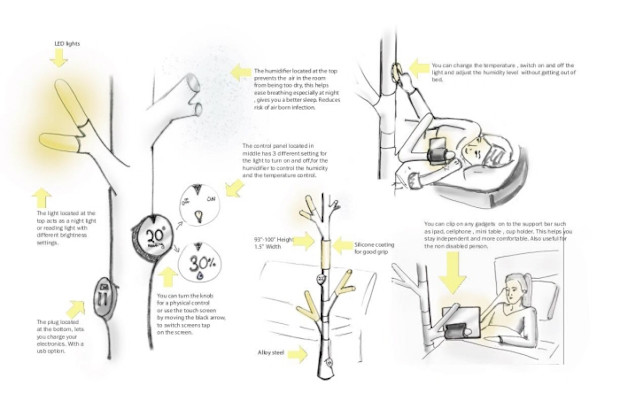 * You can change
TEMPERATURE
, switch on and off the light and adjust the humidity level without getting out of bed.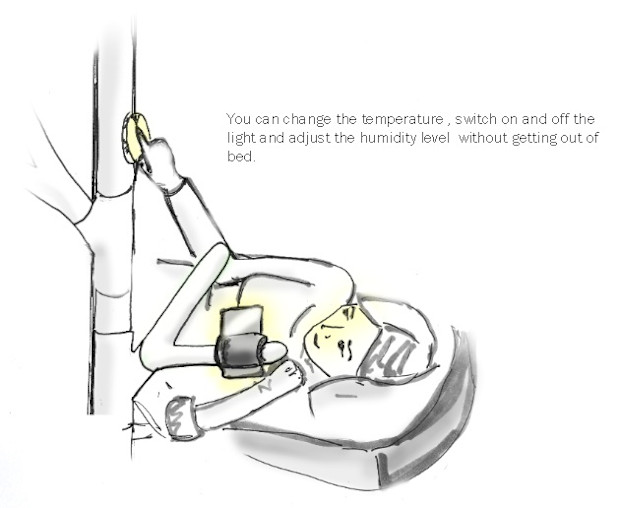 * The HUMIDIFIER located at the top prevents the air in the room from being too dry, this helps ease breathing especially at night, gives you a better sleep. Reduces risk of air born infection.
* The CONTROL PANEL located in middle has 3 different setting for the light to turn on and off, for the humidifier to control the humidity and the temperature control.
* You can turn the knob for a physical control or use the touch screen by moving the black arrow, to switch screens tap on the screen.
* LED LIGHTS: The light located at the top acts as a night light or reading light with different brightness settings.
* The PLUG located at the bottom lets you CHARGE your electronics. With a USB option.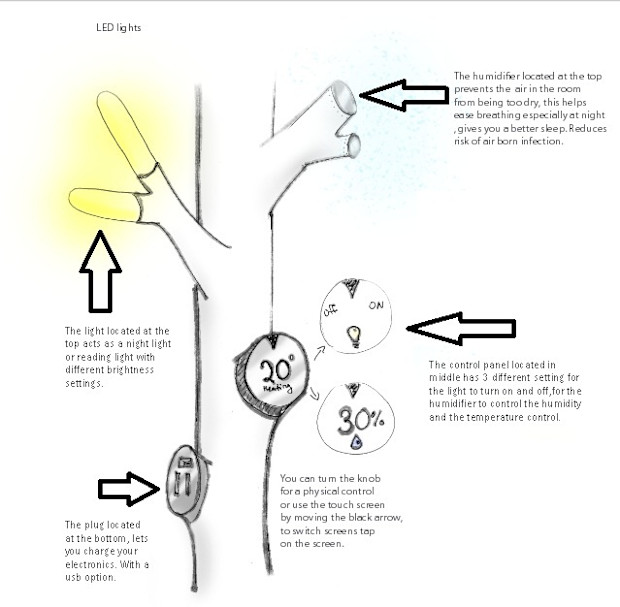 * You can clip on any gadgets on the support bar such as I pad, cell phone, mini table, cup
HOLDER
. This helps you stay independent and more comfortable. Also useful for the non disabled persons.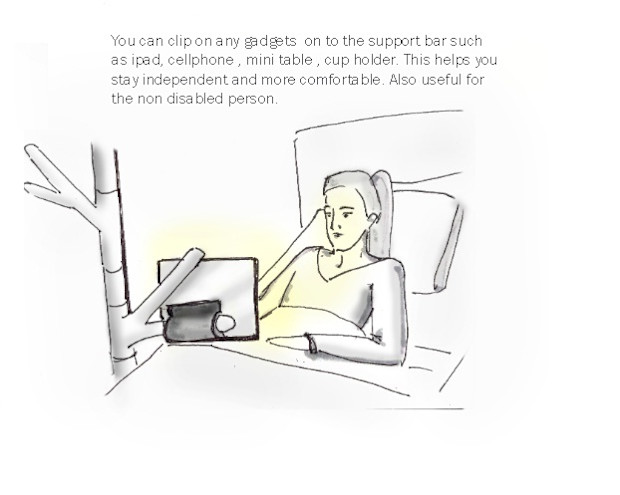 * Suitable height, width & weight.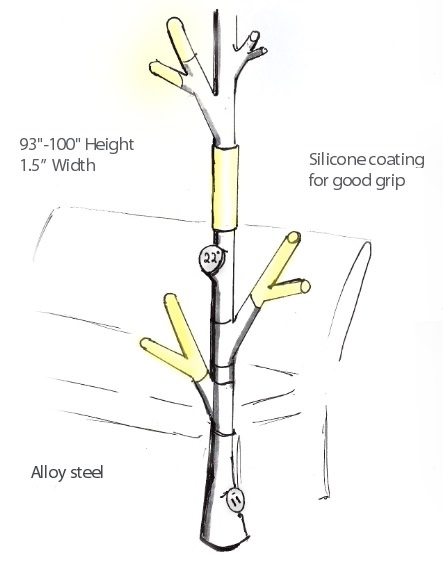 * Good material & installation.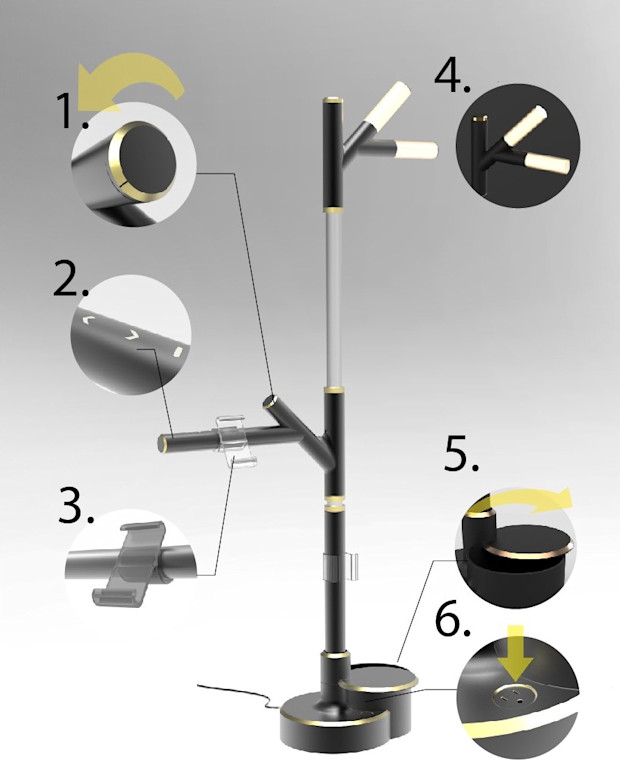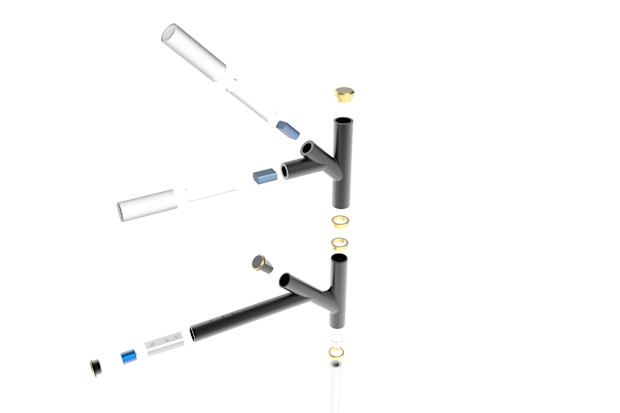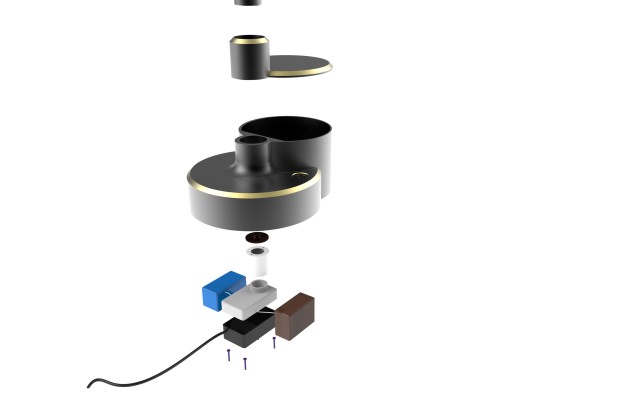 Funding goal:
We already have a working prototype as well as manufacturing and logistics sorted out. We are looking for $10,000 to fund the molds & tools, perfect the prototype and begin mass production.
In exchange for your support, you'll be one of the first people (Or helping disabled someone) in the world to experience the revolutionary SBT and enjoy its benefits.
Our vision is to let SBT be a smile on disable's faces.
Project timeline: